Since it's the middle of summer, my friends and I have a lot more time to go out and eat all kinds of fun food- delectable desserts, fantastic fruits (Farmer's Market, anyone?), and just a ton of food.
Obviously, we work out a lot more in the summer ;)
With all of this eating, planning to eat, etc, I've decided to start a food bucket list of sorts.
Why not keep it all organized, right? So without further ado...
1. CREAM.
Okay, technically I have tried this at UC Berkeley, but another one opened in Palo Alto and I want to compare!
Warm, fresh-baked cookies and storemade creamy ice cream. Have I sold you yet?
3. Black Bean Brownies
I think I might make some next weekend- watch out for a recipe post!
They're a healthy twist on brownies and supposedly delicious!
Has it hit you that I have a serious sweet tooth yet?
4. Salvadorian Pupusas.
Basically a Salvadorian calzone.
So unhealthy I'm gonna die.
tell me that doesn't look amazing.
5. @pbeechie's (Instagram) La Tortilla healthy
poptarts
.
Literally the most appetizing post-workout/late night dessert ever.
That's what is on my immediate bucket list- This will definitely be a post series!
What is on your food bucket list? Anything that I should put on mine? Let me know in the comments below!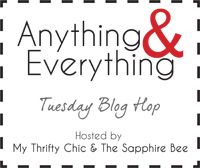 xo, Hima