Hey ya'll! This week I'm co-hosting the Fun Friday blog hop (YAY), but I wanted to show you some pictures from Halloween! I went as an 80's fitness/aerobics instructor with one of my friends, and it was SO much fun!
Aren't we just the cutest? BIG PLUS: We were really comfy all day! And no my hair was not cooperating!
Some of my friends were lamesauce and didn't dress up. At all. (Prachi, Gauri, Shruthi, Sneha this is you).
1. Favorite spanish teacher!
2. Zombie dolls and Fitness instructors make a great picture.
3. Thank you to Gauri for the amazing Blogilates tank top!
1. No photo blog post would be complete without these two.
Quote of the day from Bee: "Okay this photo is going to be really awkward because I can't move my arms in this dress." Oh, how I love her!
2. My little brother made me proud as Harry Potter!
Can I just say how great my school's staff is? I mean Bee (Princess Belle) got the entire office staff to dress up as Disney Princesses). And yes, Rapunzel is a guy.
They're just so cute!
Mmk, I know that was a lot of photos, but hopefully you'll go ahead and link up to the hop now! For those of you here for the first time, hi! Check out the
About me
section if you have time! Leave your blog link in the comments below so I can check it out!
HOSTS: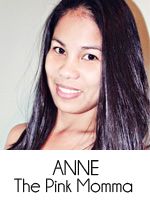 Meet our lovely Co-Hosts for this week:
Brianna // Gina // Hima // Tracy
First of all, thank you for joining us every week.
Please follow the hosts and the co-hosts, there are many ways to follow us.
(GFC, Bloglovin, Facebook, Pinterest, Twitter, Google+, Instagram, Email)
Grab our party button and share the love. It's not required but it's greatly appreciated :)

Please leave a comment with your blog address if you are a new follower, we'll be glad to return the favor.
Every week we will choose one featured blogger.
The chosen one will get a FREE one month ad space from
The Pink Momma and Home for 4 Sweet Home.
Congratulations to our Featured Blogger of the Week!
Leslie of The Seasoned Homemaker
Grab the featured button and share the love :)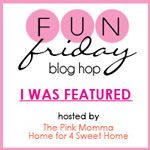 Link up your blog, visit other blogs, make friends and have fun!
If you would like to be a co-host, email at thepinkmommablog@yahoo.com
.
xo, Hima